It's more than just cameras, monitoring and guards
We are an innovative UK security management company founded in 2015 by two like-minded security professionals and backed by a team of long term investors.
Our previous experience of the manned guarding based security industry allowed us to see first hand the many inherent problems within it. We believe we have created industry leading solutions to these problems within Remote Surveillance.
We're recruiting – join our Guard Bank
Based in Bristol but with national engineering coverage, Remote Surveillance provides security services to the whole of the UK. We can provide on site surveillance to help you identify trespassers and protect sites in any area, including the most rural, even where terrain and communication can be challenging.
Our solutions work anywhere and are currently extensively deployed in the Solar Farm, Construction and Utility sectors.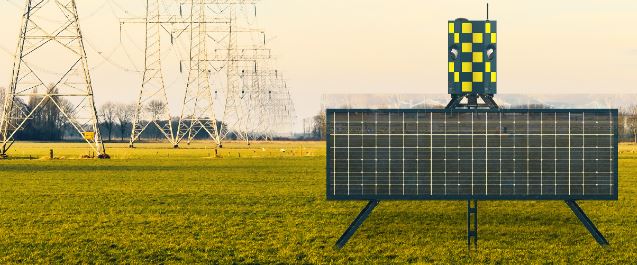 With 24×7 monitoring you get cover at all times regardless of location or terrain, ranging from the mountainous Scottish Highlands down to the South Devon Coastline.
We utilise the technology best suited to each client's requirements and geographic demands whilst ensuring we help them in their quest for sustainability. We build solutions with our clients and maintain the knowledge of their sites, their working practices, and the very nature of their business.
We typically monitor during your non-working hours but we record 24×7. This means we're also able to provide images or footage for any incident on your site easily, timely and securely, helping you with both protection from trespassers and the protection of your site.
We use, and continually improve, advanced camera and system analytics to help identify the risks and just as importantly eliminate the mundane, such as wildlife or livestock.
We partner with some of the best in the business, in 2020 further enhancing our partnership with RSM and Immix to include AI processing from Calypsa.
WHY CHOOSE US?
With over 20 years' experience within the security sector, we understand the need to provide tailored solutions as no project is ever the same. We provide a range of tailored solutions to address some of the challenges faced using traditional security measures within the UK today

Each system is designed around your business, Our FREE OF CHARGE surveys will provide you with full security recommendations plus 2D /3D Aerial Drone Imaging (subject to weather conditions) which you are free to use as you wish for your website, or to share with you client or project team. The aerial mapping also helps us to identify potential blind spots or areas of concern when putting together your proposal.