Construction Sites
A recent survey completed by Allianz Insurance revealed that over £70m of Construction Plant, including excavators, compressors and even cranes were stolen from Construction Sites in the last year, despite Government Initiatives to encourage plant manufacturers to improve security features.
This does not include including additional costs for plant replacement, hire, tools down time & increased insurance premiums.
Almost 1 in 5 sites experience an element of vandalism every week meaning that effective construction site security is absolutely vital. Less than 10% is ever recovered.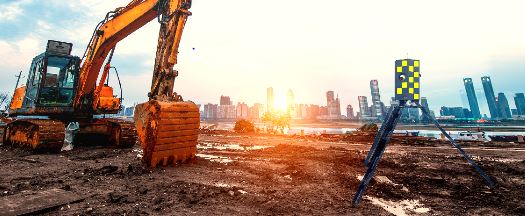 WE OFFER VARIOUS 'OFF THE SHELF' PACKAGES TO PROTECT YOUR SITE, PLUS BESPOKE SYSTEMS ON REQUEST. PLEASE CONTACT US FOR A FREE OF CHARGE SITE SURVEY / COMPARATIVE QUOTE.
Solar and Battery Powered Solutions
Our Guardian product is rapidly deployable, camera based and can be configured to use sustainable solar power. Pricing starts at just £100 per week (£125 for solar)
More details here
Mains Power Solutions
Includes 24/7 Site Monitoring
Live Access to all your CCTV feeds from site
Free of charge Aerial Survey / Imaging (subject to location / weather conditions)
4 Camera Temporary HD CCTV System
Ideal for SMALL Construction sites
Compound and Machinery Coverage.
Up to 3 x Static HD CCTV Cameras
1 x Pan Tilt Zoom Camera (360° Visibility across your site and Virtual H&S Checks/Site Progress Updates)
6 Camera Temporary HD CCTV System
Ideal for MEDIUM Construction sites
Compound / Machinery and Cabin Coverage
Up to 5 x Static HD CCTV Cameras
1 x Pan Tilt Zoom Camera (360° Visibility across your site and Virtual H&S Checks/Site Progress Updates)
9 Camera Temporary HD CCTV System
Ideal for LARGE Construction sites
Perimiter / Compound / Machinery Coverage
Up to 8 x Static HD CCTV Cameras
1 x Pan Tilt Zoom Camera (360° Visibility across your site and Virtual H&S Checks/Site Progress Updates)